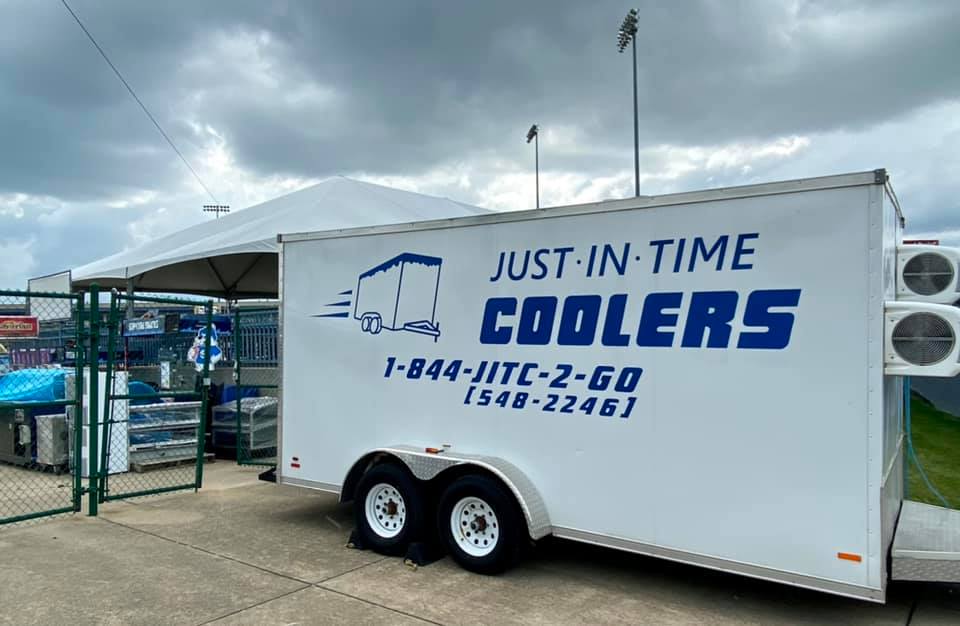 Mobile Cooler Rental Ohio
On demand refrigeration done right
The food industry in Ohio is a very competitive and demanding business that requires operators to meet strict health guidelines while also providing high-quality products. Our mobile cooler/freezer rentals are not limited to just the food industry, there are many other purposes as well.
Just In Time Coolers refrigerated trailers are the perfect solution for functions such as banquets, conventions, weddings, restaurant remodels, new construction and so much more. Our mobile coolers are available in 3 sizes 6' x 10', 6' x 12' and 6' x 16' to meet most refrigerated needs. There is no need for a special electrical hookup, our coolers plug into a standard 110 outlet with a 20-amp supply.
We have coolers that go from 40 degrees to -10 to accommodate your storage needs. The trailers are available 24/7 and rentals range from a 3-day minimum to months on end, if you're in need of a solution for several months you may want to consider purchasing your own, we are proud to be a dealer for Polar King. Please visit our buy a cooler page for more information.
Mobile cooler rentals are for a 3-day minimum starting at $399 for a 6' x 10', $519 for a 6 x 12 and $729 for a 6' x 16'. Standard delivery/setup is $89, and pickup is $69 within 30 miles of our location, additional fees apply outside of our service area 33530 Pin Oak Parkway Avon Lake, Ohio 44012.
Call Just In Time Coolers today 440-653-5431 and find out what our coolers can do for you. Cooler rentals are subject to availability.