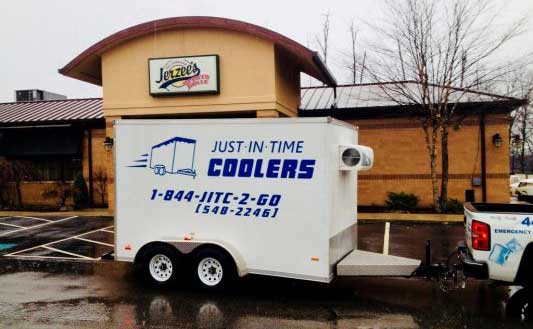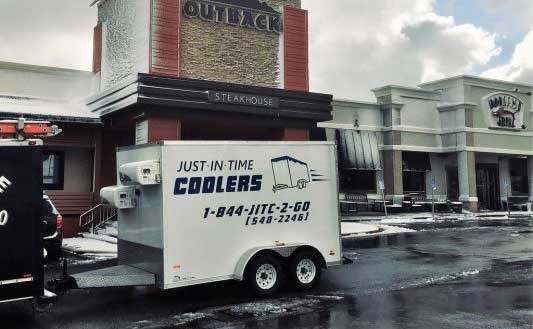 Cooler & Freezer Rental
On demand refrigeration done right
After years of involvement in the restaurant industry, Just In Time Coolers saw the need of an alternative solution to store their refrigerated goods. Just In Time Coolers gives establishments as well as the general public an alternative way to successfully preserve their cold/frozen perishables.
We provide just in time services to assure there will be no downtime in emergency situations such as restaurant productivity, weddings, catering events and parties. Our on-demand refrigeration and freezer trailers guarantee the longevity of your goods while also being conveniently delivered at your doorstep. We've created an easy solution for all your refrigerated needs.
Whether your business is undergoing construction or a family remodeling your home. Just.In.Time Coolers gives you the ability to continue your daily tasks without having to stress about the inconvenience of losing goods or sales within your company/home. Our goal is to provide you with the excellence your company deserves.
Meet the Team
Steve
Founder
Steve manages trailer logistics and overseas customer's request in our Columbus distribution.
Chris
Founder
Chris is the founder of Just in Time Coolers and has multiple successful service businesses related to refrigeration and HVAC.